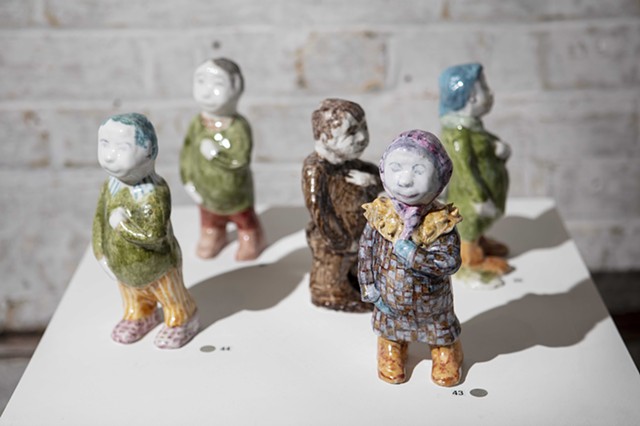 Bio
Anne Kwasner is a multi-disciplinary artist working across the mediums of drawing and printmaking. She completed my Masters in Ceramics at the National Art School in Sydney, in 2019.
Anne has refocussed her drawing from paper, to upcycled plates, to three- dimensional ceramic works. Since 2006, she has exhibited consistently with a strong history of working with artist run initiatives, thriving in the independent ethos of these spaces. Her work touches on ideas of dislocation, diaspora, and the melancholy of displacement. A recurring theme is the experimentation of how ones' personal objects and images can be highly emotive. She grapples with identity, family history and loss, exploring the potential of objects to act as repositories for both known and unknown pasts.
In 2021 Anne was invited to have a solo exhibition with I had a solo exhibition with Damien Minton Presents, Sydney In 2019 Anne was awarded the Kil-n-it Ceramics Art Award- Kil-n-it Ceramic Studios. She has
a finalist in the North Queensland Ceramic Art Awards, and North Sydney Art Prize. Her work has been published in The Journal Australian Ceramics.
In recent years Most recently, Anne has been selected for Shoalhaven Contemporary, Maitland, Rookwood Cemetery 'Art Prize Hidden' Sculpture Art Prize, and the Hutchins Drawing Prize, Tasmania. She is a recipient of an Art Start Grant, Australia Council (2011) and the Vytlacil Residency in New York (2012). Her work is held in private collections both in Australia and abroad.